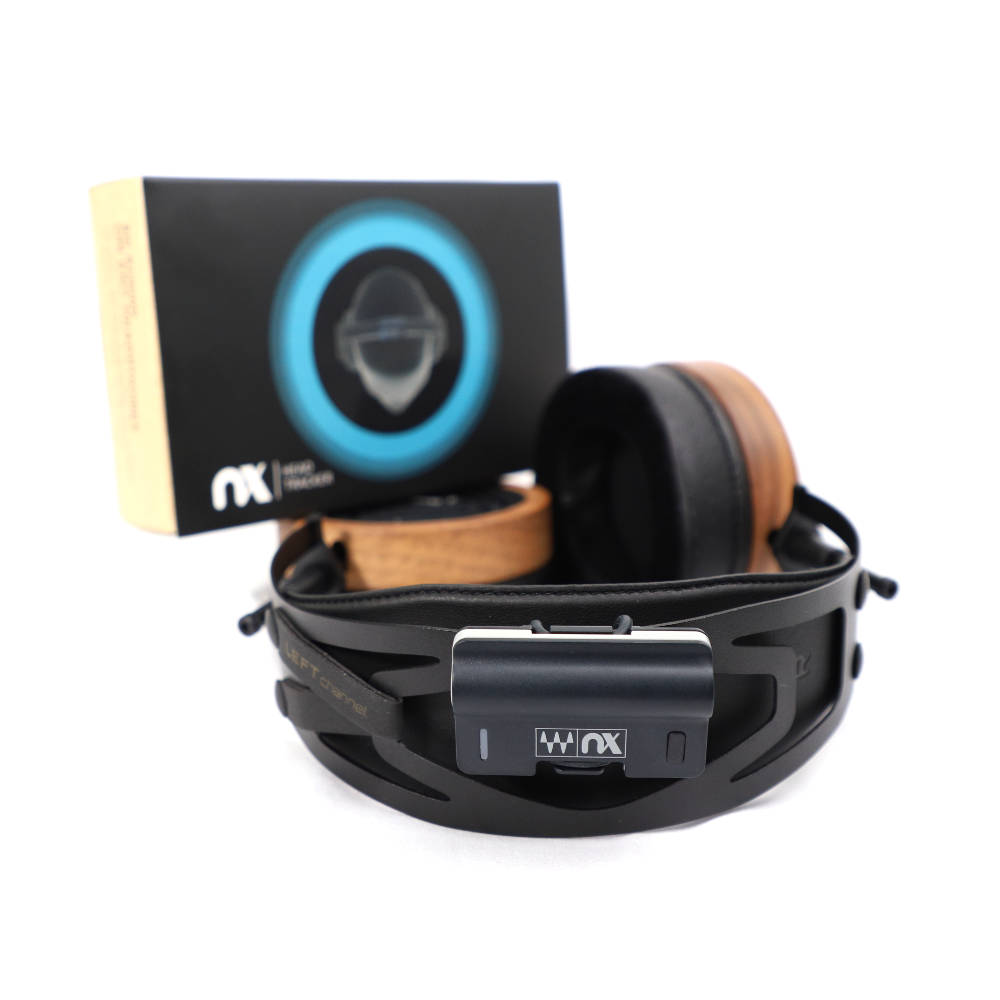 NX Head Tracker for Endorsers
Regular price
€99.00
Sale price
€69.00
/
Tax included.
---
This product pricing is only available for registered endorsers.
Designed and developed by Waves Audio. This bluetooth head tracker mounts to the headband of any headphones and connects to the NX family of plugins. It provides real-time information about the position of your head.  It is required to accurately emulate HRTF psychoacoustics with DSP. Or as our friend Steven would say, with binaural technology.

In combination with a webcam it provides higher resolution of movements and even lateral movements. For example, getting closer to the speakers or moving away from them.

Wavex NX with OLLO audio's USC calibration and head tracker is the closest headphones based monitoring system to a perfectly calibrated and emulated studio environment. First class audio magic, period.
*BREXIT - We're VAT registered in GB so purchasing from us is the same as purchasing locally. No import duties. Enter your VAT in the cart notes if you're a business.
** CA, AUS, CH, NO, MX, HK, SP, JP, etc will have import duties. We will refund EU VAT (22%) immediately after your purchase as you'll pay it locally when importing.
*** USA - There's no import duties.
**** B2B EU companies - we'll refund your VAT, just enter the registration number in the notes field when you're in the cart. For any questions, please use our Help Desk.
DHL or FedEx Express deliveris usually in 2 days