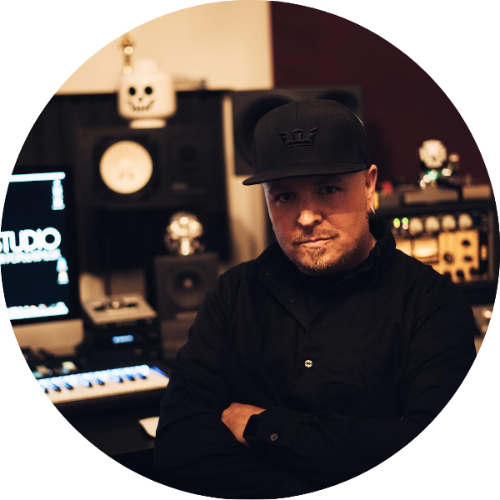 Liquido, Pyogenesis, Deine Jugend, Laura Carbone, My Early Mustang, Godskill, Die Atzen, etc.
Using S4X reference headphones

"Love the neutral S4X REFERENCE HEADPHONES. Exactly the brutally honest sound that I need when mixing on headphones."
Certified with several gold and platinum awards, as well as nominations for renowned music prized, Tim Eiermann has been working for over 30 years as a songwriter, multi-instrumentalist, singer and music producer in the professional music industry. As owner, managing director and creative head of AUDIODRIVE STUDIOs, he is responsible for hundreds of German and international productions in the independent and major area.
---