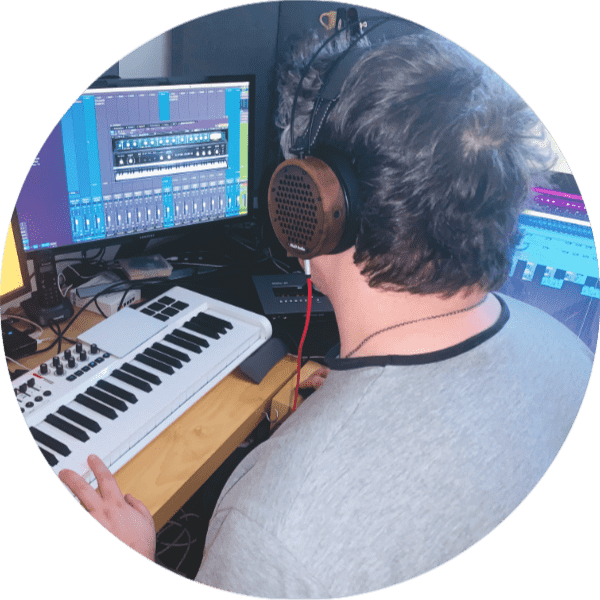 David Bowie, Nick Cave and The Bad Seeds, Depeche Mode, Moby, Paul Simon, Goldfrapp
Using S4X headphones

"My S4X headphones are the only headphones I use for referencing my mixes. I feel confident to make precise decisions about levels and eq with them. I can use them all day thanks to the unique design. Ollo headphones allow me to work when otherwise I can't and give me confidence that what I'm hearing is true and accurate. I'm able to wear them without fatigue and the sound and the tightness of the sound makes working with them a pleasure. The bottom end is tight and warm and the width works extremely well. These are a great alternative to another set of monitors. If you want to mix on headphones you want to mix on Ollo Headphones."
What sets Kevin apart is his unique musicality, his understanding of new recording techniques and tools and his deep-rooted knowledge, vocabulary and passion for traditional, high-quality, "old-school" sound engineering – all this makes him a rare hybrid that excels in any situation and will take projects to the next level while respecting the artist and his work.
Having worked at Mute records for over 15 years he has worked with some of the biggest names in music. Depeche Mode, David Bowie, Paul Simon, Moby, Goldfrapp, and his continuous work with Nick Cave and the Bad Seeds are just some of the artists he has been privileged to work alongside.
He is also the presenter of the podcast series MixBus with Kevin Paul.
---