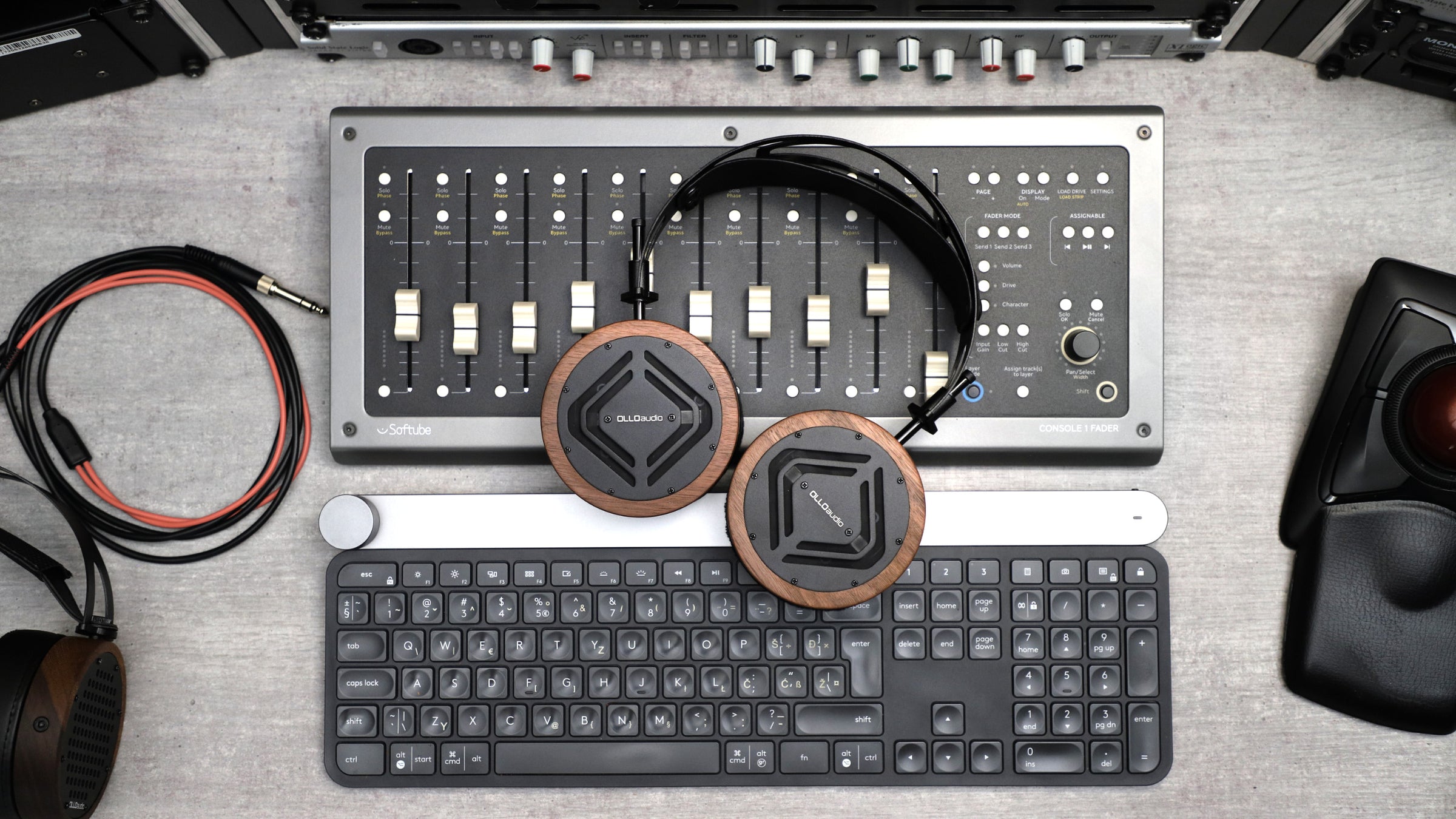 Calibrated for mixing immersive formats
Designed and optimized
to translate spatial audio between speakers and headphones playback - binaural downmix. Their sound field is acoustically designed to provide a neutral base for the HRTF virtualisation of spatial audio formats in binaural mode. With full 360 degrees of accurately spatialised positions and movements the translation of the mix between speakers and headphones is always spot on. The target curve for these headphones was developed by capturing a certified Dolby Atmos studio and human A/B testing.
1. Capture Frequency response in a certified studio
Using Kemar HATS simulator by G.R.A.S we captured frequency response of a Dolby Atmos certified studio. That was the base for the development of the prototypes that were then used in human subject A/B testing.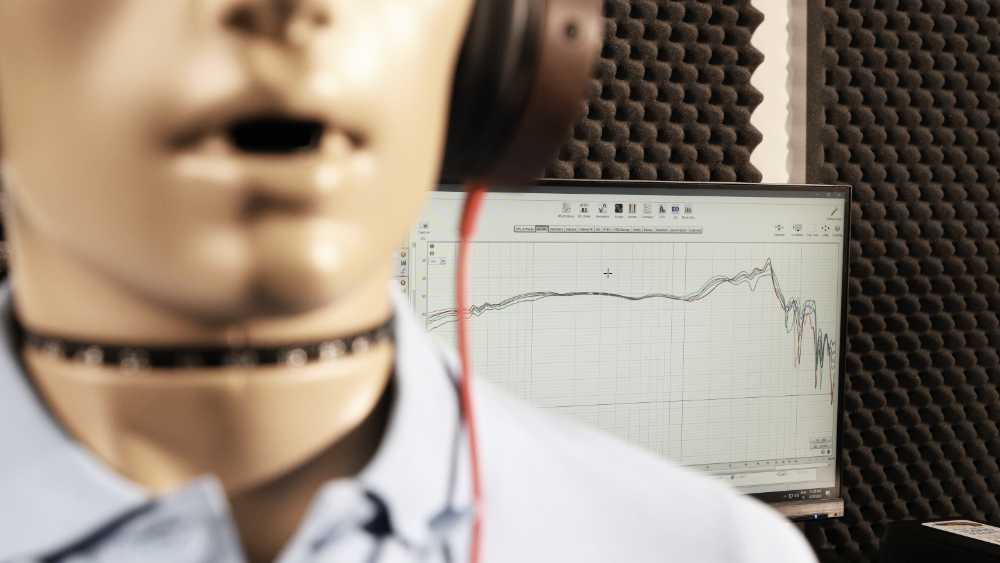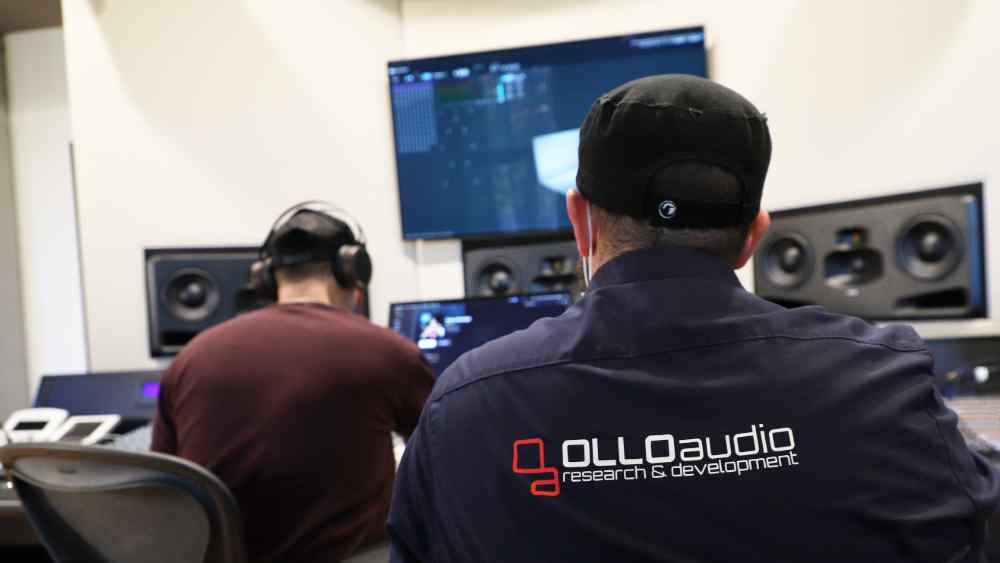 2. A/B human subject testing
We all perceive spatial sound differently. The A/B testing with multiple mixing engineers gave us a more in depth understanding of what is required from headphones, to translate immersive mix, between binaural and speaker setup. We applied that knowledge as weights on the original target response.
3. Create a new target curve for headphones binaural mixing
Based on our own research and plenty of articles in AES library we derived a final target curve for the immersive formats and we belive, for the future of audio. The new target curve is used as compensation in all our published reports.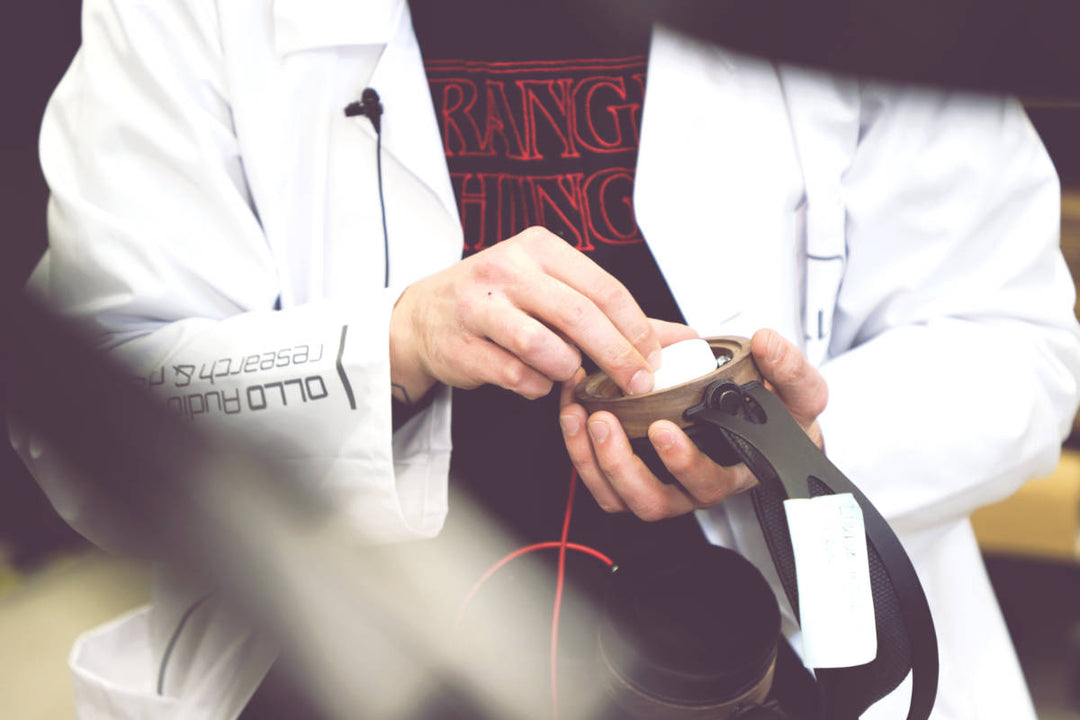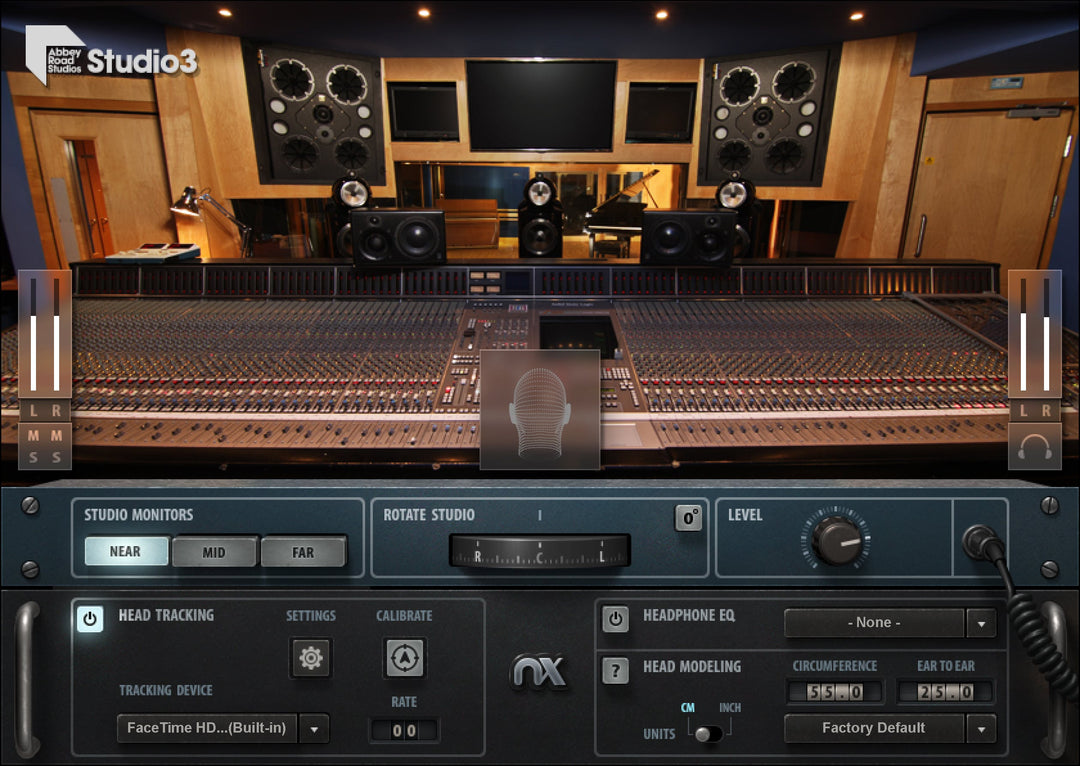 ★★★★★

I love how I hear all the details in my mix with these headphones. The highs are silky smooth and the low end feels super tight and punchy
★★★★★

Can I just say that Rok and the guys and girls at Ollo Audio are geniuses! They have once again improved on their original design which I didn't think was possible. They have done it by listening to users' Feedback and by involving pro-level producers and engineers in the development of the S5X.
★★★★★

I never used headphones to make my mixes, except to check for any noise that was causing me problems, but I never trusted the sound I heard for the mix, now that I bought Ollo Audio headphones on my way of working has changed. Thanks Ollo Audio
MATCHED SPEAKERS
The speakers are matched in the lab in 100-unit batches using an automated process that has been perfected over the last 5 years of research. This process includes frequency domain analysis, which is more complete than just SPL analysis.
ACOUSTICS
The speaker is designed with an ex-centric and angled placement within a conical radiation chassis. This design delivers an optimal sound stage for the spatialization of objects in the binaural downmix using HRTF psychoacoustics.
SILICONE CABLE
The cable is designed with an OFC core that delivers the original signal without harmonic or other audible distortion. The silicone finish makes it less microphonic than braided cables and easier to handle.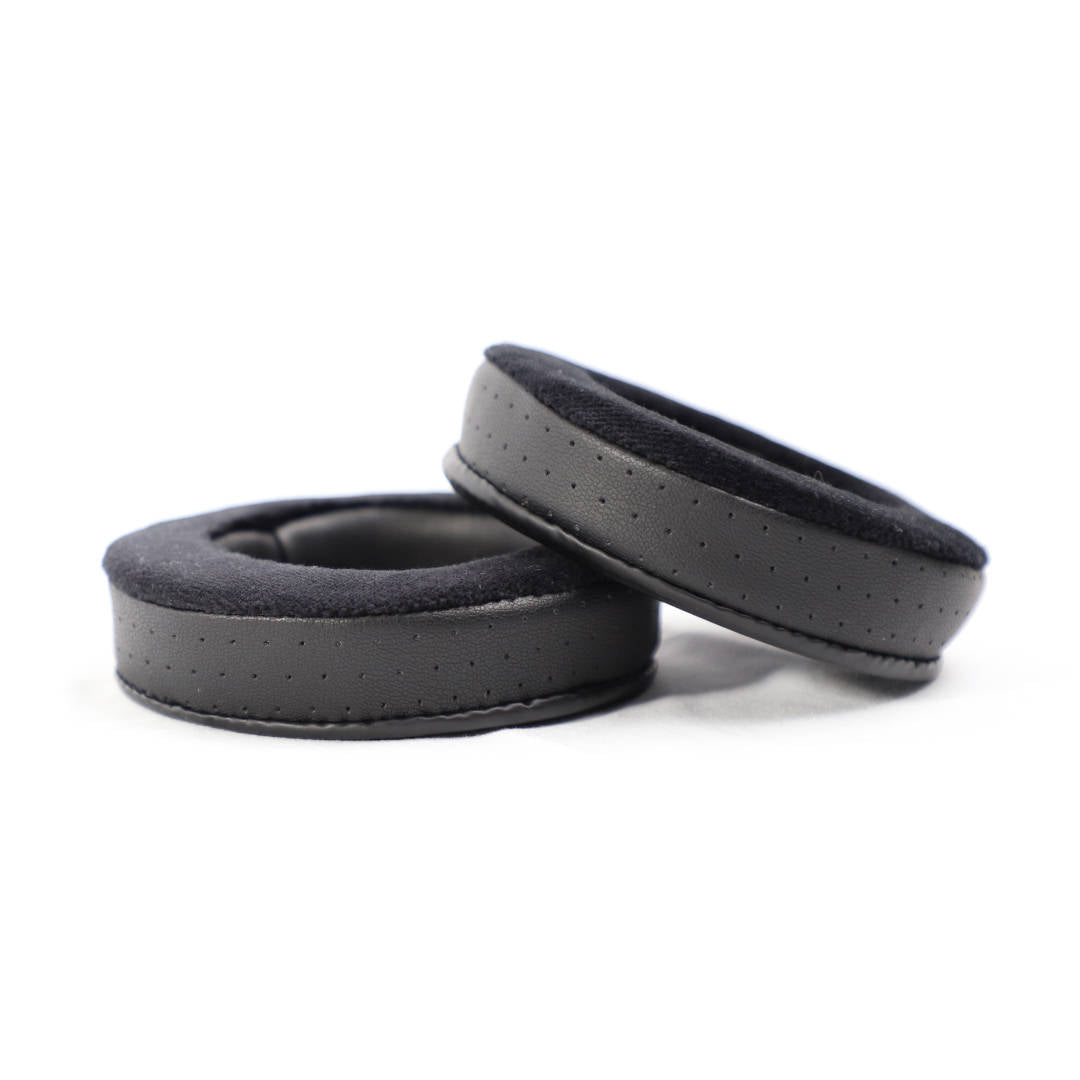 CUSTOM EARPADS
The earpads are directly responsible for the acoustic coupling impedance between the headphones and your ears and hence greatly affect the frequency response. The outer layer is perforated for smooth low-end reproduction and the velour padding provides controlled flow resistance and long-lasting comfort.
ADJUSTABLE HEADBAND
The headband is made of stainless steel and is designed to withstand heavy usage. If necessary it can be replaced using home tools.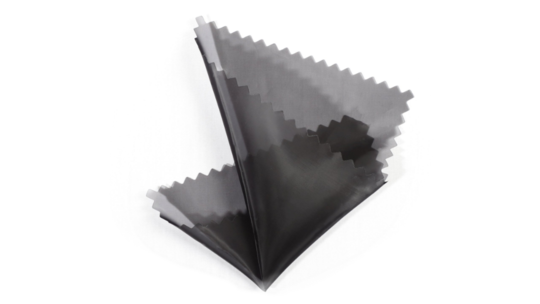 Flow Control
With the acoustic mesh by SATTI, air-flow resistance between the front and back of the speaker is carefully controlled to achieve smooth bass response and separation with low mids. The SoundSeal TM technology does that by keeping resonances and reflections under control.
BUILT TO LAST
These are not made out of plastic. Headband is made out of stainless steel, wooden cups are CNC machined American walnut and the backplates are aluminium.
Reference class, open back, dynamic headphones with flat frequency response for binaural/immersive mixing and USC calibration, made in the EU.

SPEAKER

Hand-picked and left / right matched transducers delivering accuracy and instrument separation. (+/-1dB SPL tolerance, pink noise, range 100Hz-10kHz in the free field*)
50 mm, PET 25u membrane, 2 layered coil, 50 ohms,
Dynamic Neodymium speaker with 108dBSPL

@ 0 dBu RMS

 1KHz 30ohm output that makes them work with smart devices too.
Replaceable using home tools.
ACOUSTICS

Replaceable earpads with outer diameter of 95 mm(3.75inch), an inner diameter of 57.5mm(2.25inch) and depth of 20mm(0.8inch), +/-2.55mm.
Perforated hybrid artificial leather and velour earpads to control flow resistance around the earpads seal resulting in smoother response through all frequency bands and improved heat dispersion.
1kHz @ 85dBSPL sweep THD < 0.074%, Variation in frequency response in band from 20Hz to 20kHz ~12 dB SPL* pink noise.
Front-to-back air pressure equalization controlled with Saati flow resistor 3.2Ohms(²)/1cm²
The ex-centric and angled speaker in a conical radiation chassis with an optimal sound stage for the spatialization of objects in the binaural renderer
Frequency response tuned for translation of immersive mix between binaural and speaker setup
HEADBAND

Artificial leather strap
Clamping force set for target frequency response on industry-standard bitragional diameter of 14.3cm (KEMAR)
Stainless spring steel with powder coating
360 earcups rotation with sliders for head size adjustments
Strap and steel headband are replaceable using home tools
CABLE

Detachable braided silicone cable employing OFC core to ensure minimal signal distortion.
Colour labelled L and R jacks (Left is Black)
Ball-locking mechanics on the embedded 2.5mm jack plug

Screw-on adapter from 3.5mm to 6.3mm jacks (1/8 to 1/4 inch)
CALIBRATION PLUGIN USC
Unit Specific Calibration plugin included. AU and VST3. Upgrading with the Waves NX room modelling and head tracking available.
WARRANTY
5 years limited warranty (Earpads and cable are excluded due to the nature of exposure)
*IEC 60318-1compliant
All trademarks and registered trademarks are the property of their respective owners.
Explore how the S5X, S4X/R compare to the other popular studio headphones in a full report including IEC 60318-1 & 4 ear simulator standards.
We believe in fair pricing all year long.⁠
⁠Free beats, underpaid gigs, free mixes are all disrescpectful and are killing the industry.⁠ So we do not offer discounts per se (not even on Black Friday and Cyber Monday).
We do lower the price when there is a good reason to do so. And we have three!
 1. B STOCK
 B stock items are sonically exactly the same as A stock but with minor scratches on backplates or headband. Some are built from wood leftovers. As mentioned, sonically, they perform exactly the same, only cosmetics are not perfect.
* Limited offer until the supply runs out!
2. OFFER FOR STUDENTS
We're aware that being at the beginning of the audio profession can be hard, so we have an option to support all the audio-related students and teachers with a 25% discount on our headphones. To get the discount, please reach out to us with your student or teacher ID via this form, so we can check your inquiry and grant you the discount.
3. ENDORSEMENT PROGRAM
Our community is at heart of everything we do. Our ambassadors actively participated in the process of developing all of our products and are the reason we are where we are. The feedback and the passion of our endorsers is a fuel that gets us going and it kind of feels like a second family.
If you work as a full-time audio engineer, musician, or in a similar audio-related profession and share our passion for pro audio gear, you can apply to become our endorser. You can get more info on endorsement program and apply here.
OVERVIEW
OLLO Audio ltd offers a 5-year limited warranty to the S4 and S5 series of headphones. For the first two years, OLLO Audio provides a full warranty where the only exceptions are the cable and the ear pads. We cover all the costs of repair and shipping costs both ways. Excluded are custom duties. Depending on your location, there might be a way to void these as well. For the subsequent years, OLLO Audio offers a limited warranty, covering repair costs (cable and earpads are not included) and excluding shipping costs both ways.

Download EU DECLARATION OF CONFORMITY
Read more about 5-year limited warranty in OLLO Audio Manual.
HOW TO FILE A WARRANTY CLAIM?
Fill out the form with Help Desk. Get your invoices ready. After you submit a claim, we'll contact you with further information. Typically we'll respond in 48 hrs. We will generally order a DHL pick up at the address of your choice and inspect the headphones in our lab. After the headphones are fixed, we will ship them back to you with regular posts. In case you need your headphones back faster, you can contact us at info@olloaudio.com to order DHL express shipping (costs 24,90€). 
CAN I GET A REFUND?
In the trial period of 30 days, we offer a full purchase refund. The process is explained in detail here.
CONTACT
Mobile: 00386 69 712 841

Email: info@olloaudio.com
S5X 1.1 version is acoustically identical to the 1.0 version but with the USC calibration plugin included. This improves their flat frequency response from ~2dB down to ~1dB tolerance using DSP.
The S5X are specifically tuned for spatial audio mixing with a brighter character that helps with 360 positioning and movements of 3D binauralised audio (e.g., Dolby Atmos).
Regarding S4X vs S5X tuning, the S4X are slightly darker sounding and warm. They represent how a common room will sound. That, together with acoustics properties, makes them a staple in over 10,000 studios worldwide for mixing and producing in stereo.
Both are tuned flat for their purpose. It's not one target frequency response curve that fits all use cases. Remember how Fletched-Munson curve demands different targets for quiet background music vs loud clubs. In a similar way, spatial audio demands different targets on headphones.
Regarding S5X vs S4R tuning, the S5X is open back model, made for mixing and is the opposite of the S4R model, made for recording. S4R tuning is made with clarity in mind. That is to deliver accurate monitoring for recording and podcasting sessions. Mids forward tuning is welcomed in monitoring for details and dynamics. Both of these are crucial when you're recording instruments or vocals at the highest level. So not directly comparable with the S5X.
E-mail: support@olloaudio.com
Phone: 00386 69 712 841 (Whatsapp supported)
RESELLER NETWORK
WHERE TO BUY
Available on Amazon, Thomann, Gear4Music, Bax, Muziker and many local resellers.
Check the list
They're not specifically tuned for stereo (S4X are) but they will deliver great results in stereo just as a certified Atmos or Sony studio does. If you mainly mix in stereo, we'd recommend the S4X over the S5X model.
No, these are analogue headphones without any DSP. Their frequency response is specifically tuned to deliver superior spatialisation of binauralised mix in Atmos or other spatial audio formats.
We offer 30 days trial period on all our products. So you can take the time to test them out and make a decision. In case you wish to return them, you need to send them to us. We will refund your purchase but exclude any duties, levies and shipping back to us. For details reach out to our support.
You can purchase directly from us. Express delivery is usually in 2 days. We also have US based resellers and Amazon stores.
We have a list of resellers you can explore or buy directly from us. Most destinations are available. If your country is not on the shipping list in the checkout, please write to support@olloaudio.com and we'll maually check for delivery options to your address.
At this time we do not ahve balanced option available. You can find some generic options on Amazon or similar stores. The tip for both channels is the positive.
We have service center in the USA, UK and the EU. Reach to support for details.